What our users think

"Babelcube works so well, to my amazement - I never expected to get this many 'takers' for my books in the first few weeks after launch, but it didn't take long before every single one of them was spoken for by translators from Spain, Italy, Portugal and Germany. This is the most brilliant idea in years - and it opens up completely new avenues for indie writers like myself!"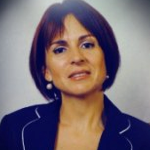 "Babelcube was new for me. I found it during my search on Facebook for opportunities to work as a book translator, and there it was! In a couple of minutes I found myself completing my profile at Babelcube´s website and choosing a short story, which I thought would be better to start with. I sent my offer to translate and received the author´s acceptance in less than 2 hours!! All communications are efficient and the system is very clean. I´m very excited about being part of Babelcube´s team and helping spread good books to readers around the world."